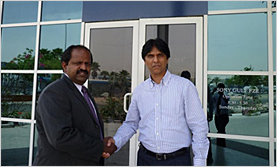 Techserve, Al-Futtaim's one-stop-shop for electronics service and systems integration needs, today announced that the company has been authorised by Sony to act as its service provider for the Sony Vaio range of laptops and related accessories in the UAE.
Techserve will offer quick turnaround of Sony Vaio laptops brought in for repair including the Mobile/Business range of laptops X, Z, Y, S series, Lifestyle range CW, W, P and JS series and the HS Entertainment range which includes the F and E series.
Techserve will have six easily accessible locations located in Dubai, Abu Dhabi, Al Ain, Sharjah, Fujairah and Ras Al Khaimah, and all Plug-Ins stores will act as drop-off points for Sony customers.