Multifunction Products - Color

CONNECT. INTEGRATE. SIMPLIFY.
Advanced e-BRIDGE Next Technology
Toshiba's next-generation e-BRIDGE architecture features an embedded web browser, 4 GB RAM and the Toshiba secure hard disk drive enabling the MFP to easily drive Toshiba's internally developed solutions or even third-party applications. Create a lasting impression with high-quality document output in colour and monochrome with a resolution of up to 600 dpi x 1200 dpi.
20/25 PPM, Color/Mono
350/2,900 Paper Capacity (Std./Max)
Low energy fuser system
320 GB Self-Encrypting HDD
Large 10.1″ Tablet-Style UI
PostScript 3 Support
Integral Card-Reader Pocket
High compression PDF scanning (Slim PDF)

Enjoy excellent performance with a small footprint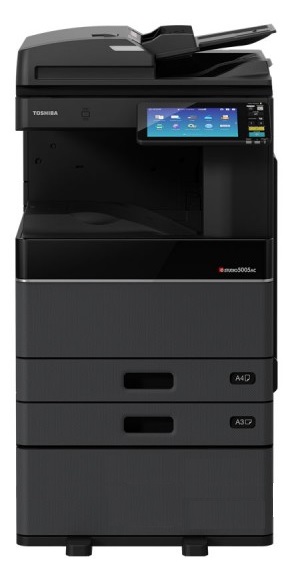 Customisable user interface for increased efficiency
Impressive document output at a speed of up to 25 ppm
Large choice of hardware and software options
Outstanding A3 colour output at speeds of up to 30 ppm
Intuitive 9″ tablet-like display can be customised to individual preferences
Designed for modern offices and ready for mobile printing
Toshiba has developed the e-STUDIO3005AC series to make your job easier. Intuitive and smartly integrated, this MFP simplifies complex tasks and gives you control while providing the reliability Toshiba is known for.
30/35/50 PPM, Color/Mono
1,200/3,200 Paper Capacity (Std./Max)
1,200 x 1,200 DPI Color Print Resolution
320 GB Self-Encrypting HDD
PostScript 3 Support
Up to 240 Duplex IPM Scan Speed
Large 10.1″ Tablet-Style UI
Personalized Workflow
Envelope & Specialty Media Ready
Optional Saddle Stitch Booklet Maker
Compact Design
Our high-end A3 colour system – designed to impress
Designed to meet the most demanding requirements of modern businesses this A3 colour systems leaves nothing to desire.
Refined technology to match today's most demanding business requirements
Outstanding A3 colour output at speeds of upto 75 ppm
Intuitive 9″ tablet-like display can be customised to individual preferences
Designed for modern offices and ready for mobile print
55/75 PPM, Color / 65/85 PPM, Mono
3,520/6,020 Paper Capacity (Std./Max)
240 Duplex Scans Per Minute
Exceptional Image Quality
Flagship Color Performance
320GB Self-Encrypting Drive FIPS 140-2 Validated
Service Module Design
Broad Media Range Support

Brilliant colour in an affordable, space-saving device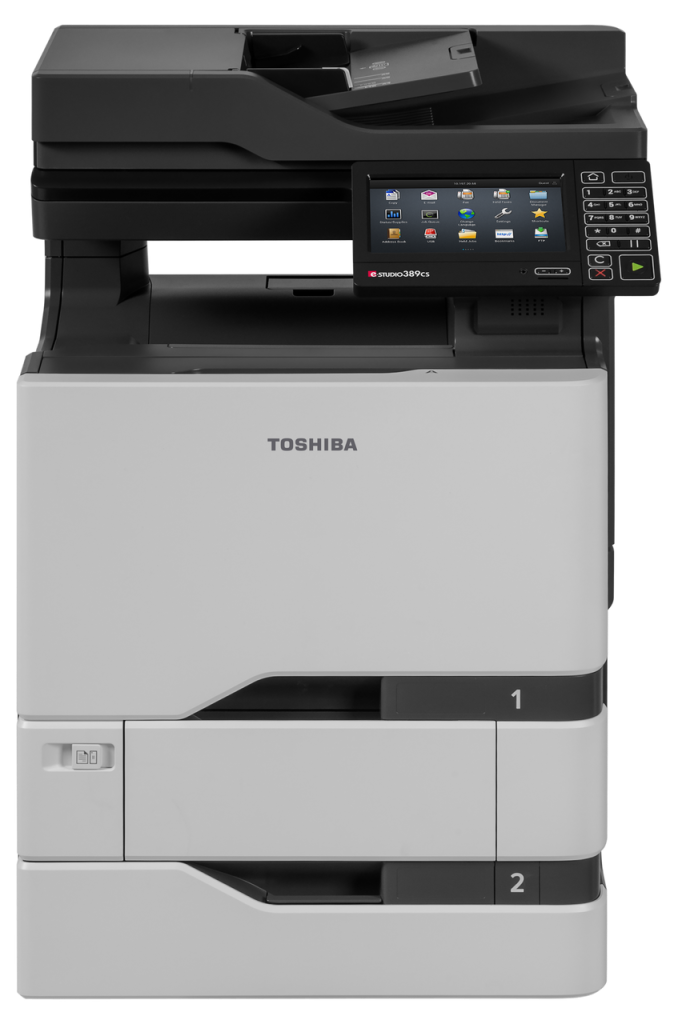 38/47 PPM Color A4-Size MFP

Copy, Print, Scan & Fax – Standard

1200 x 1200 dpi print resolution

650/2,300 Paper Capacity (Std./Max)

Compact Design

Customizable Workflow

7 inch tilting color control panel