Multifunction Products - Mono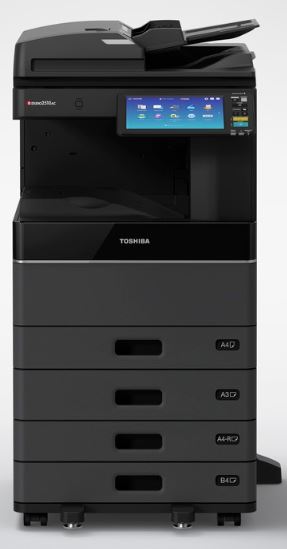 Ideal for small to medium sized workgroups
Industry leading intuitive 10.1" customisable  tablet-like display
Advanced Toshiba e-BRIDGE Next controller technology combined with an impressive resolution of up to 1,200 x 1,200 dpi
25/30/35/45/50 PPM, Mono
1,200/3,200 Paper Capacity (Std./Max)
Up to 3,600 x 1,200 DPI Print Resolution
Large 9″ Tablet-Style UI
Customizable Workflow
Advanced Workflow Solution
320GB Self-Encrypting HDD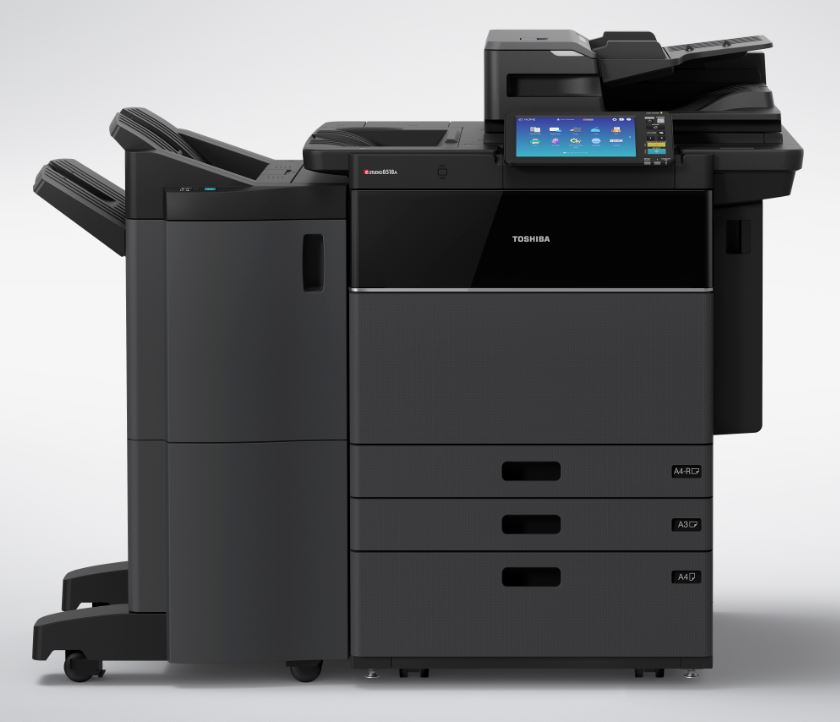 Toshiba's high end A3 monochrome series delivers exceptional quality and high volume performance, with enhanced workflow and mobile document print and capture integration. Intuitive operation installs user confidence and maximises productivity, whilst large paper handling capacities and reliability deliver customer confidence and efficiencies. Extensive finishing options, enhanced data security and a cost efficiency ensures this series delivers on all levels.
55/65/75/85 PPM, Mono
3,520/6,020 Paper Capacity (Std./Max)
240 Duplex Scans Per Minute
320 GB Self-Encrypting HDD
Proven Reliability
Exceptional Productivity
Environmentally Friendly
Multifunction Products - Hybrid

CONNECT. INTEGRATE. SIMPLIFY AND REUSE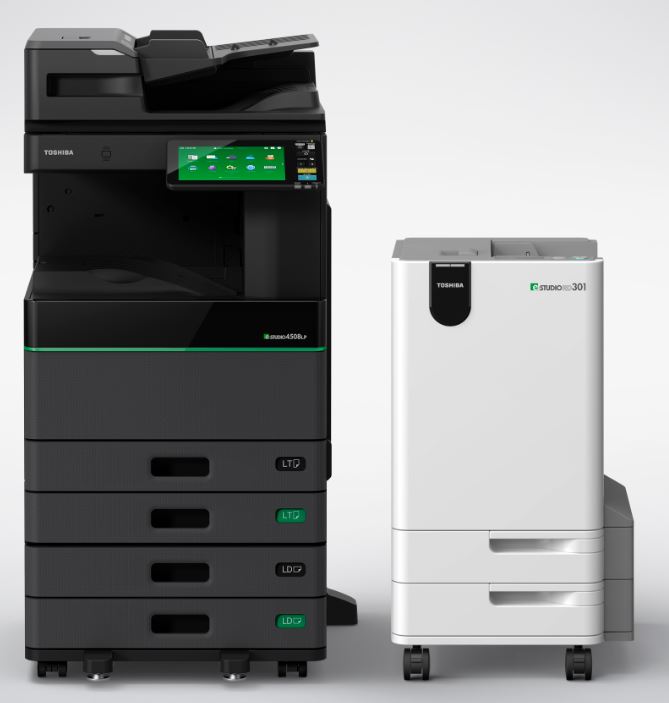 Toshiba's hybrid technology combines conventional printing with erasable printing, which allows you to reuse paper over and over again. One single device which easily connects, integrates and simplifies your workflows — and also helps save valuable resources.
Toshiba's unique erasable toner, allowing the user to erase printed paper by up to 5 times.
45/35 PPM, Black / Erasable Blue
1,200/3,200 Paper Capacity (Std./Max)
Up to 3,600 x 1,200 DPI Print Resolution
Environmentally Friendly
Reduce paper wastage by up to 80%**
Advanced Finishing